WELCOME AT DANTE MAISON DE LUXE
Guests and not clients
In the city center of Naples, just 5 minutes walk from the most important attractions of the city and shopping streets, we are pleased to present you Dante Maison De Luxe: more than a simple bed & breakfast, a prestigious haven of welcome and luxury.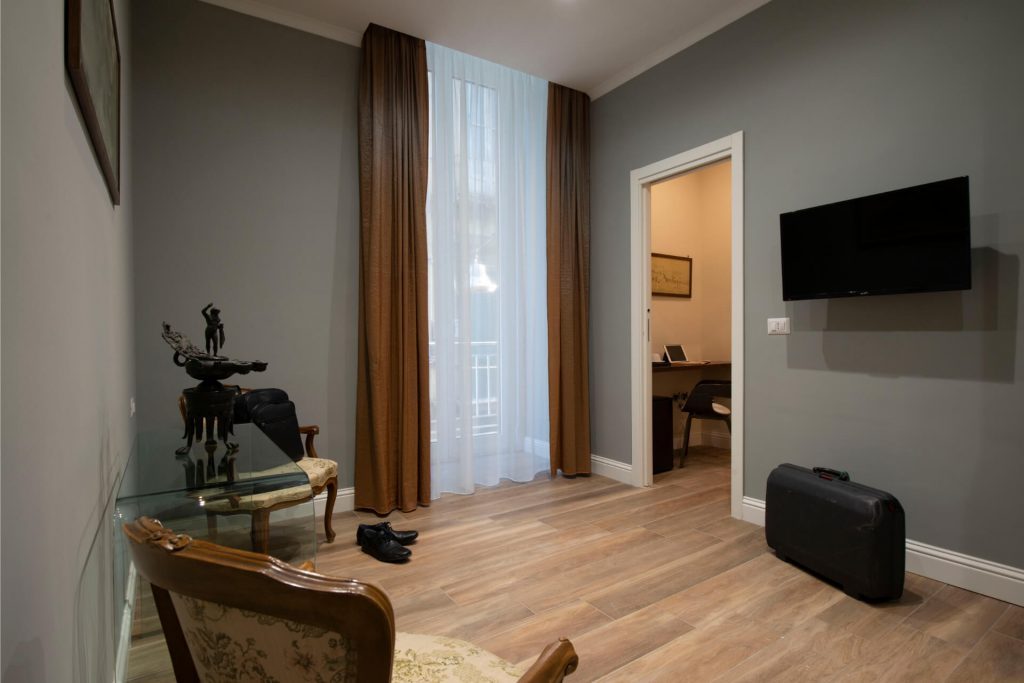 Uniqueness and originality characterizes the rooms of Dante Maison de Luxe.
Spacious, comfortable and elegant, they are ideal for a relaxing stay and for well-deserved breaks after hectic tours of Naples.